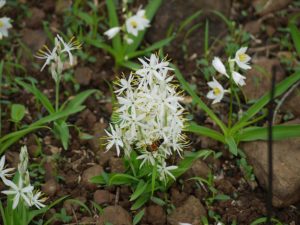 Origin: Derived from roots of the Chlorophytum borivilianum herb
Also Known As: 
Chlorophytum borivilianum
Musli
Safed Moosli
Dholi Musli
Safed Musli
Overview: Chlorophytum 50% is an extract derived from Safed Musli, a rare herb originating from the country of India and is used traditionally as medicine. It is used for many things including curing arthritis, cancer, diabetes, boosting vitality, improving sexual performance, increasing testosterone, and increasing sexual activity.
Suggested Uses:
Reducing fatigue and weakness
Increasing weight in malnourished bodies
Treating oligospermia
AIding in the improvement of erectile dysfunction symptoms
Treating diabetes
Reducing joint inflammation caused by arthritis
Promoting lactation in mothers
Common Dosage: At this time there is not enough scientific information to determine an appropriate range of doses for Chlorophytum.