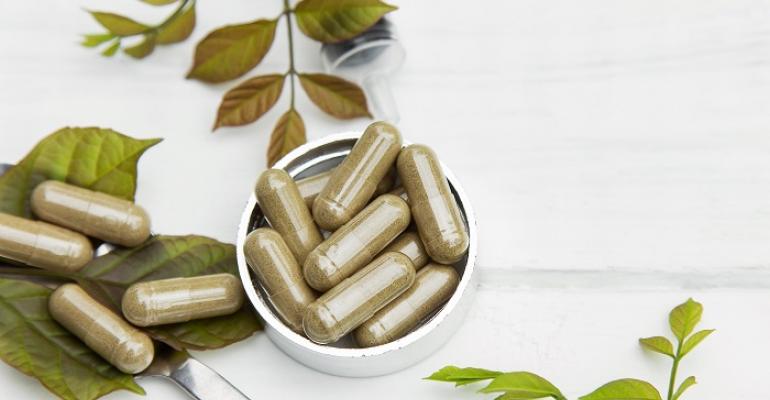 Retail sales of herbal dietary supplements in the United States experienced its strongest growth in 15 years, according to a new report from the American Botanical Council's (ABC)HerbalGram. The category exceeded US$8 billion in 2017, representing an increase of 8.5 percent compared to 2016. Other key findings in the report included curcumin's strong performance in both mainstream and natural channels, a strong increase in direct sales of herbal supplements, and cannabidiol's (CBD) position among the 40 top-selling herbal supplements in the U.S. natural channel.
The report relied on data from Nutrition Business Journal (NBJ), as well as data developed via a collaboration between market research firms SPINS and IRI.
Both SPINS/IRI and NBJ data pointed to increased sales in the mainstream channel. NBJ's mass-market retail channel sales totaled an estimated $1.45 billion in 2017 (an 8.4 percent increase compared to 2016), compared to a total of $925.93 million for mainstream multi-outlet retail sales of herbal dietary supplements (a 0.69 percent increase compared to 2016), as indicated by IRI/SPINS data. Unlike IRI/SPINS, NBJ's mass-market channel analysis includes convenience stores.
In the natural channel, NBJ indicated herbal supplement sales achieved $2.62 billion in 2017 (a 4.7 percent increase), while IRI/SPINS data indicated sales of $405.15 million (an 8.9 percent increase). NBJ analysis of the natural channel includes estimated sales from Whole Foods Market, which are not included in IRI/SPINS data.
Strongest sales growth, however, was attributed to direct sale of herbal supplements, which totaled $4.012 billion in 2017, an 11.2 percent increase compared to 2016, according to NBJ.
Read The Full Article HERE