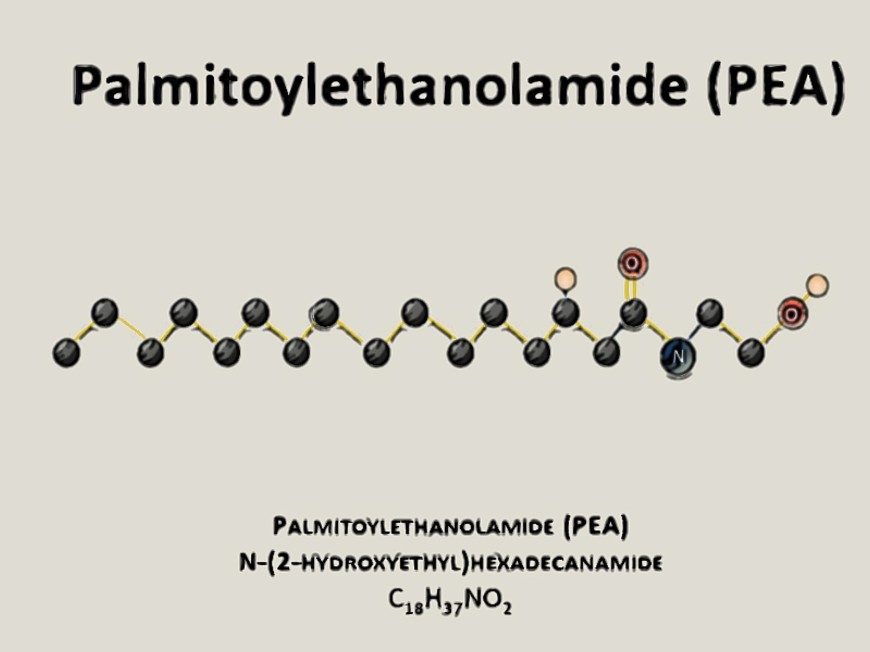 1) PEA Reduces Pain and Inflammation
In humans, PEA reduced the pain intensity in patients given a PEA supplement than those without a PEA supplement (R).
PEA reduced pain levels in patients with back pain better than in patients not given PEA (R).
In women with pelvic pain, PEA improved the pain and sexual function symptoms in 6 months (R).
PEA decreased pain intensities in patients with fibromyalgia syndrome (R).
In chemotherapy-caused pain, PEA can help treat nerve pain in cancer patients (R).
In animals, adelmidrol, a PEA equivalent, reduced acute and chronic inflammation (R).
PEA-treated mice had less inflammation and lung damage than those treated without PEA (R).
PEA has an anti-inflammatory effect on mice with collagen-induced arthritis (R).
In mice, PEA helped reduced spinal cord injury-induced inflammation (R).
2) PEA Protects the Brain
In stroke patients given PEA, recovery outcomes, such as cognitive skills and brain status, improved compared to stroke patients not given PEA (R).
PEA improved cognitive and social behaviors in autistic children (R).
In mice, PEA helps preserve brain cells and reduces the expression of pro-inflammatory enzymes. PEA may reduce brain inflammation and brain cell death (R).
Mice given PEA had improved results in neuron regeneration after spinal cord injury (R).
In rats, a pre-treatment of PEA reduced seizure duration, indicating PEA may also have anti-epileptic properties (R).
In mice injected with neurotoxins, PEA reduced some of the neurotoxic and neuroinflammatory effects (R).
Read The Full Article HERE