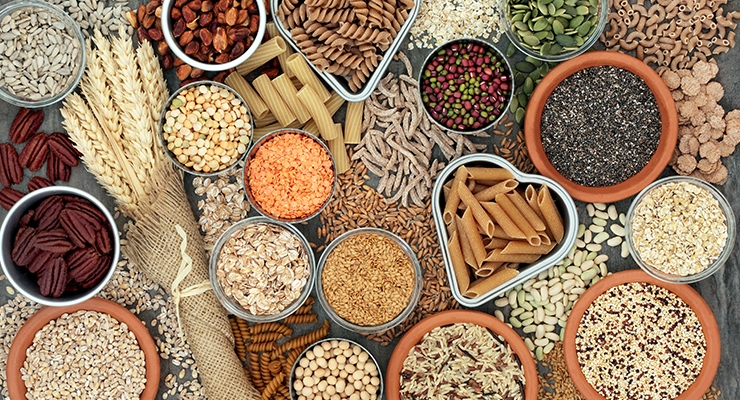 U.S. Food and Drug Administration (FDA) Commissioner Scott Gottlieb, MD, released decisions made on citizen petitions to expand and better define what ingredients fall under the legal definition of "dietary fiber."
When in 2016 FDA unveiled a new definition for dietary fiber as part of updating the final rule for the Nutrition Facts label, the agency specified this term referred to "naturally occurring fibers like those found in fruits, vegetables, and whole grains, and seven isolated (i.e., extracted from plant sources) or synthetic non-digestible carbohydrates (NDCs), each having a physiological health benefit."
FDA solicited citizen petitions for isolated or synthetic NDCs outside of this initial list of ingredients, if scientific evidence demonstrated a beneficial physiological effect on human health.
Notably, several common non-digestible carbohydrates, such as the popular ingredient inulin, were omitted from the initial definition, leaving suppliers left to wonder whether these ingredients would be included as a dietary fiber on the Nutrition Facts label.
With the announcement of the new rulings from Commissioner Scott Gottlieb, eight new fibers were added to the list, including:
mixed plant cell wall fibers (a broad category that includes fibers like sugar cane fiber and apple fiber, among many others);
-arabinoxylan;
-alginate;
-inulin and inulin-type fructans;
-high amylose starch (resistant starch 2);
-galactooligosaccharide;
-polydextrose;
-resistant maltodextrin/dextrin.
"Consumers can be assured that non-digestible carbohydrates counted as fiber on the new Nutrition Facts label have health benefits grounded in scientific evidence," commented Commissioner Gottlieb. "Eating foods rich in dietary fiber, as recommended by the Dietary Guidelines for Americans, can help cholesterol levels, increase feelings of fullness (satiety) resulting in reduced calorie intake, and increase the frequency of bowel movements."
He also noted the list of dietary fibers could expand, looking ahead. "We are taking a flexible approach to dietary fiber, allowing for the possibility of additional fibers to be added to the list of those meeting our dietary fiber definition if the scientific evidence shows they are physiologically beneficial," he said.
Read The Full Article HERE