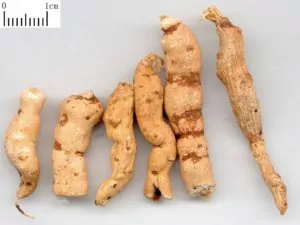 Origin: Derived from the root tuber of the perennial herbaceous plant Euphorbia kansui or Gan Sui
Also Known As:  
Gan Sui
Overview: Euphorbia Kansui Extract is derived from the perennial herbaceous plant called Euphorbia Kansui or Gan Sui. It is used in Traditional Chinese Medicine to treat diseases related to the lung, kidney, and large intestine meridians. The plant is known to eliminate heat, reduce inflammation, and rid the body of congested fluids.
It contains many essential nutrients including Beta-Carotene, Calcium, Citric Acid, Kanzuiol, Lithium, Oxalic Acid, Palmitic Acid, Phenolics, Potassium, Sodium, Tannins, Tripertenes, Vitamin B1, Vitamin B12, and Vitamin C.
Common Dosage: Currently there is no standard dosage for Euphorbia Kansui