From dietary supplements to nutraceuticals, to nootropics, to sports nutrition, the supplement industry offers big earning potential for any business owner. If you're wondering how you can start your own supplement business then you're in luck. We've listed 8 simple steps you can follow to start your own supplement company.
STEP 1: Have a Business Plan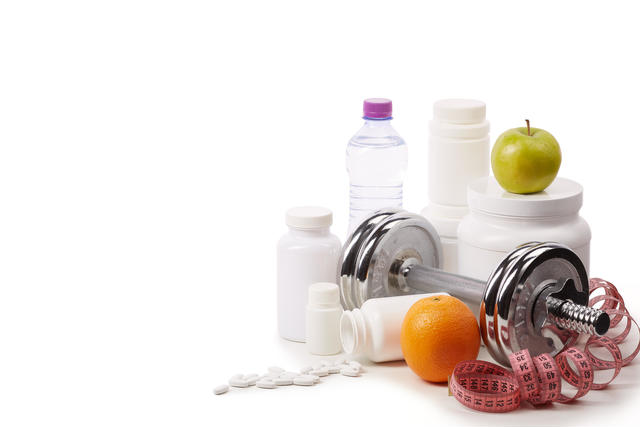 Having a clear plan is crucial for any business as it will guide all of your decisions on various aspects of running your company. It will help you articulate strategies for everything from marketing and finance to operations and product/service details. It will also help you gain insight into the steps you need to take to move your business goals forward.
For the most part, your business plan should include the mission and vision of your company, the startup and ongoing costs of your business, a competitor analysis, a clearly defined target market, an analysis of how long it will take to see a return on investment, and the name of your business. It should also include a marketing strategy as well as a plan for securing funding.
STEP 2: Work on the Legal and Financial Matters
With your business plan carefully written out, you can now focus on working on the legal and financial aspects of your business. This includes forming a legal entity such as an LLC, registering for an EIN for state and federal taxes, securing permits and licenses for your business. Without these, you cannot legally operate your business and you might be subject to hefty fines or even closure.
As for finance, it will be helpful to set up a business bank account and credit card to protect personal assets and to make tax filing easier. A dedicated business credit card will also help build a credible credit history for your company which can help you raise money and investment later on.
STEP 3: Develop Your Supplement Formulation
Since the supplement business is a billion-dollar industry, there's bound to be heavy competition. But as long as you have a formula that speaks volumes to your target market, you will still get your fair share of the market.
Think about efficacy, taste, customer preferences, regulatory requirements, and manufacturing issues when formulating supplements. You can also work with experts in biology, biochemistry, and/or physiology to come up with a game-changing formula that your customers will love.
If you don't have a custom formulation in mind, you can always turn to supplement manufacturers who offer private label supplements. You simply need to select products that resonate with your company, design your label (some manufacturers will even help create it for you), place your order, and then you can start selling.
STEP 4: Find a Manufacturer You Can Trust
Most supplement companies these days don't necessarily manufacture their products. They just have a formula and they work with a contract manufacturer to produce their goods for them. While you can invest in machines and ingredients for your supplements, it is far more cost-effective, particularly if you're just starting, to reach out to manufacturers.
For example, Nutracap Labs is a fully certified, full-service contract supplement manufacturer based in the USA. It offers a wide range of popular supplements including sports nutrition and nutraceuticals. All you need is to provide directions for the supplements you need and you'll get your product plus packaging in no time!
STEP 5: Develop Your Branding and Packaging
Apart from having an outstanding formula, you also need great branding and packaging for your product. Your logo and label should reflect your brand effectively. It should be simple yet visually distinctive to set you apart from the competition.
Choosing the right colors also plays a role in making a good impression on your target customers. Furthermore, should be able to emphasize your product's unique features.
More importantly, the FDA has some rules on supplement nutrition label guidelines including a clear listing of active and inactive ingredients and fulfilling legal requirements with any mentioned health claim
STEP 6: Develop a Marketing Plan
The competition in the supplement industry can be tough so you need to develop a marketing plan that captures and engages your target market. When developing a marketing plan for your products, keep in mind to be customer-centric, leverage influencers, and use versatile advertising strategies.
Don't forget as well to leverage social media. Apart from having your website, Facebook, Instagram, and even YouTube are excellent platforms that can inspire customer loyalty and brand recognition. It can also help improve conversion rates while helping you save on advertising costs.
STEP 7: Finalize Your Order Fulfillment Plan
An order fulfillment plan defines the steps from the time a customer orders a product, your team process the order, to shipping, up to the time the product arrives on your customer's doorstep.
You can have an in-house team to manage this process or you can partner with a 3rd party provider to streamline your process and ensure fast delivery to your customers. They can also help with managing your inventory so you don't run out of stock unexpectedly.
STEP 8: Start Selling
When these are said and done, you can start selling your products. You can use several platforms to get your product to market. You can team up with gyms and clinics in your neighborhood. You can also sell online through your own website, Facebook, or Amazon.